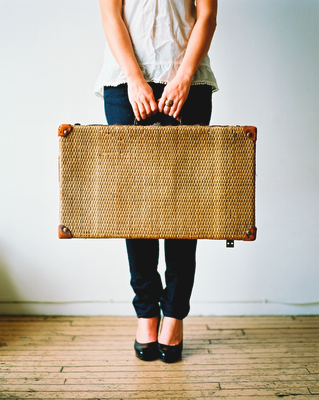 There are no more days left...just hours. Hours until I zip up my (currently not packed) suitcases, hours until I leave the only home I've ever known and hours until I embark on the newest chapter of my life. It took fifteen years of dreaming and eighteen months of preparation, but it's here. I'm moving to England.
If you ask me how I'm feeling you will get a few different answers. Of course, I'm thrilled. This is the biggest dream I've ever had and it is going to be the most wonderful few years of my life. At the same time, I have had a horrible time saying goodbye to my friends and family. They are everything to me and I am choosing to do this all on my own. My final feeling is nerves. I am so nervous to be taking such a huge leap into an unknown world, but I know God has gone ahead of me and has it all planned out. That has proved true every step of the way. Still, one can't help but be nervous about all of the responsibilities and decisions I will now be making. It is a leap of faith, but one I am making with a huge smile on my face.
Tonight my house already feels different as my sister and the boy have already moved to their new home. So, I am missing the noise of a little one and the comfort of my best friend sitting across from me. Still, I will miss the sounds of my mom working in the kitchen and the conversations our family has during dinner. It was always those small moments that meant the most to me. This house has been my safe place, my healing place and the place where I was allowed to grow, discover and learn exactly who I am. I know that it will remain just that, forever: a place where I can return when I need healing or rest. No matter where I live, this will be home.
I hope that this chapter is one of adventure, of discovery and of happiness. I want to be challenged, to take chances and to live out every possible dream I have. I was given such a blessed life and there is no way I am going to waste a second of it.
Everything is done and in place, the prayers are being said, the hugs have been given...
the only thing left to do is fly.